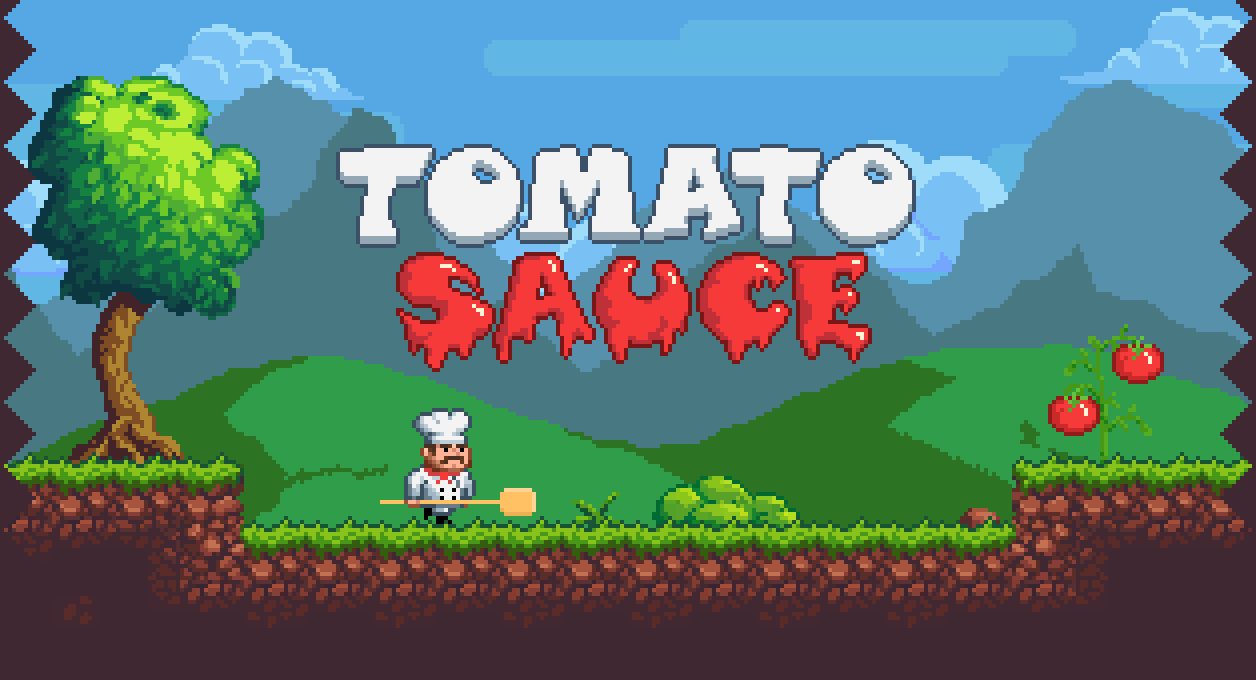 Tomato Sauce
Comments
Log in with itch.io to leave a comment.
I hope your still working on this game. Its a fun game and I love to see more.
He ain't no plumber, but this game is very fun! Was able to beat it my first play through but its a good one to try and beat your best score and if you're in the mood for a fun little game to take your mind of stuff this is awesome! Good job!

The animation and sprites are very well done, the story is cute, and the gameplay is very enjoyable!
I'm glad you took the time to write a comment. :)

I tried to design the game to be a challenge for the casual platformer gamer, so that's why veteran platformer players shouldn't have many problems going through all of it.

Thanks for playing!

Died too many times but I also got the tomat so.... :)

Ooh my game's first lets play! Thank you so much for playing!